Key Features
A Passion for Detail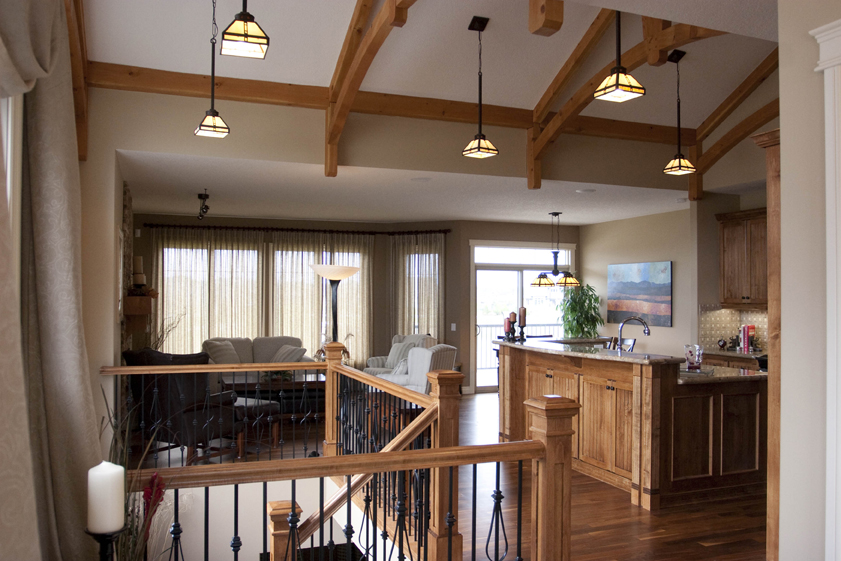 Kunz injects its construction process with the checks and balances to ensure a Kunz buyer is an educated buyer. For example: we consider a homes exposure to the elements and we select a range of building materials that meet a buyers budget, deliver curb appeal, and resist the forces of Mother Nature. Our exterior elevations provide convenience and many times take advantage of the sun's energy to benefit the homes performance.The building envelope is a complex component of home building and one that is frequently overlooked, to be discovered years later as deficient. Kunz strives to get the job right, from the start. For example, our Tyvek wraps are lapped every six inches to exceed building code. This lapping enables moisture to properly drain from the homes exterior elevations. A small detail, but one that gives peace-of-mind over the long-term.
Several standard features of our homes truly set a Kunz Group home apart from the rest.
Upgraded carpeting and underlay
Custom kitchen and cabinets (build and design), including enhanced cornice woodwork
Flexibility on amendments/custom home design planning
Larger lighting allowance
Custom millwork package
Deck included
Fireplace, including site-finished custom wood mantle
Tile and Site finished hardwood main floor standard
Granite in all kitchens
Heated Basement Floors
High-Efficiency Furnaces
75 Gal. Hot Water tanks standard
Jetted tubs or free standing tubs
The Kunz Group Inc. has a number of standard house plans, spec homes, and available lots. We work with your budget and your lifestyle to give every home a unique flair. Our longevity speaks to our commitment to making the dreams you have for your home a reality! Please take a moment to look through our gallery and view some of our past projects.

New Home Warranty
Kunz Group Inc. is a Registered Builder Member of the Alberta New Home Warranty Program. 250 people work on the typical new home. While we strive for building excellence, houses are complex structures and are subject to environmental extremes. One can therefore expect a handful of minor workmanship issues to arise during your first year of occupation. The New Home Warranty Program includes a one-year warranty on house workmanship, and a five-year warranty on structural defects. The Kunz Group employs a 1-month, 6 month, and 1 year reporting process to identify and quickly remedy any issues that arise in Year 1.